Pinoy Solutions to Corruption
Media reports & editorials about " PINOY SOLUTIONS"
GUIDE FOR OBSERVING & EVALUATING COURT PERFORMANCE
CONFRONTING THE CULTURAL DIMENSION OF CORRUPTION by Gerald E. Caiden
OPEN GOVERNMENT PARTNERSHIP
SOURCES OF INFORMATION ON CORRUPTION IN THE PHILIPPINES AND ACROSS THE WORLD
DOCUMENTS AND STUDIES ABOUT CORRUPTION IN THE PHILIPPINES
NATIONAL SURVEYS
PINOY SOLUTIONS TO CORRUPTION *** Speech by Ex-Governor Grace Padaca at Silliman University
PINOY SOLUTIONS TO CORRUPTION *** Speech by Senator TG GUINGONA at Silliman University
"A CULTURE OF INTEGRITY" - THE INTEGRITY INITIATIVE & PLEDGE
THE CHIEF JUSTICE SPEAKS ON JUDICIAL REFORM
THE NEW OMBUDSMAN
The New Commission on Audit
NEW COMMISSIONERS AT COA
COA COMMISSIONER HEIDI MENDOZA IN WASHINGTON
COA PARTICIPATION IN MIAMI INTERNATIONAL ICGFM CONFERENCE
EXAMPLES OF COA NEWS AND FINDINGS
HISTORIC CORRUPTION CASES
USING TECHNOLOGY TO FIGHT CORRUPTION
KEY SPEECHES & ARTICLES ON CORRUPTION
SPEECHES AND MORE
WHISTLEBLOWERS
POLITICAL PARTIES
US$434-million Millennium Challenge Corp.Grant
ANTI-CORRUPTION VIDEOS
New Book: KAKISTOCRACY
BOOKS
QUOTES & NOTES
INTERNATIONAL CORRUPTION NEWS -EVENTS-SURVEYS
Good Practices
YOUR INTEGRITY PROFILE
2150 MUSEUM OF POVERTY & CORRUPTION
Ideas from & Comparisons with Other Countries
SPECIAL ARTICLE: TRANSFORMING LEADERS
FINAL NEWS - SEPT. 16 - 23
NEWS - Sept. 1 - 15, 2011
NEWS - AUGUST 23 - 31, 2011
NEWS - AUGUST 15 - 22, 2011
NEWS - AUGUST 9 - 15, 2011
NEWS - AUGUST 1 - 8, 2011
NEWS - JULY 24 - 31, 2011
NEWS - JULY 16-23, 2011
NEWS - JULY 9 - 15, 2011
NEWS - JULY 1 - 8, 2011
NEWS - JUNE 22 - 30, 2011
NEWS - JUNE 11 - 21, 2011
NEWS - JUNE 1 - 10, 2011
NEWS MAY 25 - 31, 2011
NEWS - May 14 - 24, 2011
NEWS - MAY 1 - 13, 2011
NEWS - APRIL 17 - 30
NEWS - APRIL 11 - 16, 2011
NEWS - April 1 - 10, 2011
NEWS - MARCH 22 - 31
NEWS - MARCH 14 - 21
NEWS - March 8 - 14
NEWS - March 1 - 7
NEWS - FEB. 20 - 28
NEWS - FEB. 10 - 19
NEWS - FEB. 1 - 9, 2011
NEWS - Jan. 23 - 31, 2011
NEWS - JAN. 16 -22
NEWS - Jan. 8 - 15
NEWS - Jan. 1 - 7
NEWS DEC. 16 - 31
NEWS - DEC. 1 - 15
NEWS - Nov. 16 - 30
NEWS - Nov. 1 - 15
NEWS - October 15 - 31
NEWS - OCTOBER 1 - 15
NEWS September 16 - 30
NEWS - Sept. 1 - 15
News August 16 - 31
NEWS AUGUST 1 - 15
News - July 18 - 31
News - July 1 - 17
NEWS >>> JUNE 27 - 30
NEWS >>> JUNE 20 - 26
NEWS ... JUNE 13 - 19
NEWS >>> JUNE 6 - 12
SPECIAL: GARCIA PLEA BARGAIN CONTROVERSY
SPECIAL: THE GEN. REYES TRAGEDY
SPECIAL: CORRUPTION IN THE MILITARY
SPECIAL: IMPEACHMENT TRIAL
MAP - MAPping a Culture of Integrity
MAP RECOMMENDATIONS IN RESPONSE TO THE PRESIDENT
EHEM! --- Anti-Corruption Initiative of the Philippine Jesuits
iPro - The Philippines Integrity Project
iPro PROJECT ACTIVITIES
ANTI-CORRUPTION EXPERT TONY KWOK IN MANILA
AIM-HILLS SYMPOSIUM: ANTI-CORRUPTION AGENCY FUNDAMENTALS
iPro Project Photos
2011 REGIONAL ANTI-CORRUPTION COLLOQUIUMS

Recent financial scandals in the Armed Forces of the Phillipines have shaken the country

PLUNDER CHARGES FILED AGAINST
3 EX-MILITARY CHIEFS
3 EX-CONTROLLERS
11 OTHERS
All media: April 15, 2011
Retired Lt. Col. George A. Rabusa, former military budget officer and whistle-blower in the fund scandal charged former AFP chiefs-of-staff Diomedio P. Villanueva, Roy A. Cimatu and Efren E. Abu and former comptrollers Jacinto C. Ligot and Carlos F. Garcia.

"The complaint focuses on a series of the conversion of funds of the AFP," Noel M. Malaya, the counsel of Mr. Rabusa, told reporters after filing the complaint.

Irregularities cited in the complaint occurred in 2000 to 2004 and involves over P2 billion in misused military funds, he added.

The complaint also cited monthly support, pabaon and pasalubong (cash gifts) provided to the former chiefs and cash of others in the charge list.

Late former Defense secretary and AFP chief Angelo T. Reyes was also cited in the case, but his criminal liabilities were extinguished after he committed suicide in February.

Mr. Rabusa has claimed that Mr. Reyes had received about P150 million; Mr. Villanueva P227.4 million; and Mr. Cimatu P110 million.

Meanwhile, Mr. Ligot received a total of P360 million in questionable allowances while in office, and Mr. Garcia received P368 million.

Mr. Rabusa also discussed other issues he raised in Senate inquiries, such as the misuse of United Nations peace-keeping funds in East Timor, the anomalous purchase of ammunition from Thailand during the presidency of Joseph E. Estrada, and the purchase of unmanned aerial vehicles in 2001.

The comprehensive complaint, Messrs. Rabusa and Malaya said, was a product of three months of compiling receipts and other documents of the alleged fund misuse in the military...
Rabusa submitted over 20 volumes of evidence containing receipts, checks and other documents allegedly signed by the respondents during the alleged fund diversion.

+++++++++++++++++++++++++++++++++++++++++++++++++++++
DND confirms 'irregularities' in AFP
MARK DALAN MERUEÑAS, GMA News, 03/23/2011
An official of the Department of National Defense (DND) on Wednesday admitted that there was corruption in the military in the past, but refused to elaborate, noting that the department is still finalizing its report on its independent investigation on the matter.

"Well, evidently there were irregularities. Even to us, the department [and] the [Armed Forces of the Philippines]," said DND spokesman Eduardo Batac at a press briefing in Camp Aguinaldo. "We cannot deny at this point. The amounts involved are staggering."

Though mum on details of the findings, Batac said one of the proposed solutions has to do with "elevating certain positions to higher level and adopting civilians" in handling the procurement process in the AFP.

The investigation stemmed from allegations made during congressional inquiries that some past AFP comptrollers and chiefs of staff earned millions of pesos worth in ill-gotten wealth during their stints in the military, which afforded their families luxuries in the Philippine and abroad.

Batac, during the briefing, said the special panel under lawyer Patrick Velez is having difficulty in beating its self-imposed 30-day deadline to finish its investigation.

He said they are having problems particularly in inviting resource persons to their own investigation because of the separate and ongoing investigations at the Senate and the House of Representatives.

"Looking with the situation where we cannot access witnesses at hand, we have to focus on institutional reforms and be forward-looking," Batac said.

He said the panel has decided to adopt whatever findings and recommendations that would come out of the Senate and House investigations. "No other choice. The committee did not have the time and opportunity to investigate first hand these people."

He added, "I don't think the committee can do better than what the Senate and lower house have done. We will follow the findings."

Transcripts

Batac said the panel will just rely on the transcripts of the congressional hearings, although he admitted that securing copies of the transcripts has been difficult.

Batac said instead of focusing on making their probe reliant on the testimonies of resource speakers, the panel has instead decided to just concentrate on drawing up a reform plan to review current practices in the disbursement of AFP funds.

"Reforms are already in place [but] maybe there is still a need to further enhance a reform. We have to prevent as an organization these things from happening in the future," he said.

As ordered by Defense Sec. Voltaire Gazmin, the special DND panel was created to conduct a separate probe on corruption allegations, hurled particularly by former military budget officer Lt. Col. George Rabusa and former government auditor Heidi Mendoza. [See related:
DND to summon whistle-blowers for probe on AFP fund scam
]

The panel originally had 30 days, or until February 28, to come up with its report. But the unavailability of resource speakers forced the panel to seek a 15-day extension. It asked for another 15-day extension, or until March 30, after it shifted its focus to crafting reforms proposals.

Batac said the panel held a two-day workshop to elicit ideas from officials and officers on how to reform the military. He said the workshop resulted in the formulation of 86 proposals, which have yet to be filtered then included in the panel's final report.

Batac refused to give details on the proposals but said they were about "procurement process, logistic management, fund disbursement, and several other aspects which will basically address the necessary check and balance mechanisms."
***********************************************************************************************
INTERNATIONAL MEDIA >>>FORBES
Philippine official: military graft staggering
Associated Press, 03.23.11
MANILA, Philippines -- A Philippine defense official says that an ongoing investigation has shown that "staggering amounts" of military funds have been lost to corruption in the past.
Department of National Defense spokesman Eduardo Batac said Wednesday that an investigating committee is finalizing 86 proposals to shield military logistical purchases, combat funds and troop salaries from graft.
Batac says his department will focus on strengthening the 126,000-strong military against corruption and let state prosecutors charge generals and officers suspected of massive graft.
An ex-military budget officer told the Senate in January that three former military chiefs pocketed millions of dollars in military funds. The three denied the allegations and one later committed suicide.
http://www.forbes.com/feeds/ap/2011/03/23/general-as-philippines-military-corruption_8370031.html
++++++++++++++++++++++++++++++++++++++++++++++++++++++++++++++++++
DOJ orders probe into corruption in AFP
By Edu Punay (The Philippine Star) March 26, 2011
Justice Secretary Leila de Lima ordered a fact-finding investigation into the alleged corruption in the Armed Forces of the Philippines that was exposed during the congressional inquiry into the plunder case against former military comptroller retired Maj. Gen. Carlos Garcia.
De Lima said she is creating a special team that would dig deeper into the controversy and gather more evidence to pinpoint which former generals or officials could be held liable for amassing public funds while still in the service.
She said the panel, which would be formally created on Monday, would start collating all pieces of evidence, information and reports from both houses of Congress and also from the AFP ahead of a preliminary investigation on a delayed complaint affidavit of whistleblower retired military budget officer Lt. Col. George Rabusa.
"I decided to go ahead with the fact-finding evaluation first since the complaint affidavit of Colonel Rabusa is still being finalized but it's forthcoming," De Lima explained.
De Lima revealed that she had also decided to order preliminary investigation (PI) and creation of a panel of state prosecutors upon the filing of Rabusa's affidavit.
She stressed that the fact-finding probe is meant to back up the preliminary investigation.
"If there are other names that would crop up, we will have no choice but to create another panel for PI," he said.
De Lima said the team would start with reports of the Senate and House inquiries and might also request for documents from the Armed Forces and the Department of National Defense.
Meanwhile, De Lima likewise supported the move of the Senate to order the arrest of former military comptroller Lt. Gen. Jacinto Ligot and his wife Erlinda for faking their health conditions to evade hearings.
"They should really be cited for contempt because their repeated way of invoking right against self incrimination is insulting to the intelligence," she said.
http://www.philstar.com/Article.aspx?articleId=669872&publicationSubCategoryId=63
OTHER PERTINENT ARTICLES
DND anti-graft probers focus on 86 reform points
Former comptroller of Armed Forces Intelligence Service admitts receiving car from former boss but denies getting at least P100,000 monthly allowance



AFP ex-budget officer's assistant claims getting P500K monthly
MARK MERUEÑAS, GMA News, 03/24/2011
A military budget officer said more than a decade ago, he received a car and between P300,000 and P500,000 monthly from retired Lt. Col. George Rabusa, the whistle-blower on alleged corruption in the Armed Forces of the Philippines (AFP).

Col. Tomas Donato told a senate hearing on Thursday that Rabusa, a former military budget officer, had given him a Honda Civic, but he did not know what it was for.

"I didn't ask. I was just thankful," said Donato who had the rank of major when he was Rabusa's assistant.

During the hearing, when senators asked what the car was for, Rabusa said he gave it because Tomas was "very loyal to me."

Rabusa said Donato was the one who assisted him in converting military funds for the personal use of ranking military officials.

Rabusa said he used "converted" military funds to purchase an P800,000 car.

Rabusa revealed he also passed on to Lt. Col. Antonio "Sonny" Lim, the deputy budget officer who replaced Donato, his old Honda Civic car.

P300K to P500K for office supplies

Donato testified at the senate hearing that he also used to get P300,000 to P500,000 from Rabusa.

Donato claimed that the money was allegedly used for the military comptroller's office supplies and for additional allowances for AFP personnel.

Donato said he keeps a record of the people reportedly used the money from Rabusa for supplies and allowance.

Asked if he has turned over the said record to Rabusa, Donato said no.

P2K to P20K for personal use

In his testimony, Donato said aside from the car and the P300,000 to P500,000 monthly fund, Rabusa also gave him "for his personal use" an amount ranging from P2,000 to P20,000 monthly.

However, Rabusa belied Donato' statement and said he used to give Tomas not only P20,000 but at least P100,000 a month.

Rabusa said he never gave Donato P2,000 because the former looks at such an amount as "barya" (small change).

When asked to confirm if he indeed received P100,000 for his personal use, Donato said: "Hindi ko na po maalala, your honor [I can no longer remember, your honor]."

Money vault

Donato claimed that he has never seen the vaults inside Rabusa's office, where the money from Rabusa was allegedly kept.

However, Rabusa belied Donato' claims and said it was "impossible" for his former assistant not to see the vaults in his office.

On Monday, Rabusa's claims were backed by fellow retired military budget officer Perla Valerio, who claimed she was the one who prepared the documents for the release of the funds handed over to the generals.

On Thursday, Valerio confirmed that she has been seeing Donato getting usually around P500,000 from Rabusa.

Rabusa's allegations

At a Senate hearing in February, Rabusa accused the late Defense chief Angelo Reyes of receiving around P100 million while he served as AFP chief of staff, and not less than P50 million more as "pabaon" (send-off money) when Reyes retired in March 2001.

Rabusa likewise claimed that other military heads benefited from the practice of giving "pabaon."

Reyes, who committed suicide on February 8 this year, had denied the allegations and intended to sue Rabusa for libel.

Reyes killed himself in front of his mother's grave.

Based on the findings of a special investigation task group of the National Capital Region Police Office (NCRPO), Reyes died of a "self-inflicted wound" from a single gunshot apparently from a caliber .45 pistol.

According to eyewitnesses cited by the police, Reyes, his bodyguard, a driver, and two sons arrived at around 7:00 a.m. at the Loyola Memorial Park in Marikina City on February 8.

Sometime before 7:30 a.m. that day, Reyes reportedly told his sons and bodyguard to go ahead to where their car was parked.

Then, standing alone in front of the grave of his mother, a single shot rang out and he fell to the ground. – VVP, GMA News
++++++++++++++++++++++++++++++++++++++++++++++++++++++++++++++++++++++
DND to summon whistle-blowers for probe on AFP fund scam
MARK D. MERUEÑAS, GMANews.TV, 02/04/2011
The special investigating committee created by the Department of National Defense (DND) will summon whistle-blowers as it begins its probe on alleged military fund scams in the Armed Forces of the Philippines (AFP).

On Friday, the first day of its investigation, probe committee vice-chairman
Defense Assistant Secretary Fernando Manalo suggested that the panel should
invite to testify the whistle-blowers who spoke about pay-offs and corruption in the military.

"We should subpoena [retired] Col George Rabusa and Heidi Mendoza," said Manalo.

Rabusa was a former military budget officer who earlier claimed to have been the "bagman" of military generals and civilian officials who allegedly received pay-offs in the past.

Mendoza, meanwhile, was a former government auditor who investigated the
case of retired Maj. Gen. Carlos Garcia, who faced a P300-million plunder case.
Defense Secretary Voltair Gazmin last week created the body to probe among
others Garcia's case and the claims that former military chief of staff
Angelo Reyes received at least P50 million in "pabaon" (send-off money)
before leaving the service.

"There will be little sleep for the committee. This is a thorough investigation," said committee chairman Atty. Patrick Velez. He said his committee has 30 days to conduct their investigation.

Aside from Reyes, other military officials planned to be summoned to the DND probe include former military chiefs Roy Cimatu and Diomedio Villanueva, who also allegedly received "pabaons."

The panel also plans on inviting Lt. Col. Antonio Ramon "Sonny" Lim, a former aide of Reyes who corroborated corruption claims made by Rabusa. "We should also be summoning the accountant, Atty. Edith Santos," Manalo added.

"In so far as this investigation is concerned, we are positive we can get the information needed in the structure of the military and the defense," he said.

He said other agencies like the Commission on Audit have already signified their willingness to cooperate in the probe.

At the end of the DND investigation, the panel would recommend possible administrative and criminal charges, as well as disciplinary actions, Velez said.

"This investigation is not a panacea for everything... but this would make the AFP and the DND a better servant of the people," he said.

Both Mendoza and Rabusa earlier claimed in separate inquiries that the military had diverted million of dollars that was part of a grant from the United Nations.

Rabusa had also said while he was still serving as budget officer of the AFP from 2000 to 2002, he was the one in charge to keep what he called a "Provisions for Command-directed Activities (PCDA)" slush fund - where the supposed "pabaons" were sourced.

Maj. Gen. Pedro Soria, chief of the military's Resources Management Office who served as resource speaker on Friday's inquiry, told the committee that his office has records of the AFP budget from 1999 up to the present.

However, he admitted they could not check if such a PCDA fund was indeed used by ranking officials for their personal use prior to 2005.

Soria said their records on UN grants only go as far as 2005, when his office was created in light of the controversy caused by Garcia's plunder case that year.


Another AFP anomaly
By Romeo Y. Lim in Malaya Business Insight
IT has been reported that former AFP chiefs of staff who testified during the Garcia hearings have avowed that there are no more large-scale graft and corruption practices that merit scrutiny.
This writer has, however, stumbled upon documents that may not approximate the magnitude of the Garcia case but their authenticity is unquestionable and a significant amount of almost P50,000,000 of AFP funds were funneled elsewhere.
The documents trace an anomalous transaction perpetrated during the time of then MGen Jonathan Martir who was the Deputy Chief of Staff for Comptrollership (J6) from September 2008 to March 2010.
One would remember Martir as the officer who went on Absent without Leave from the AFP. Records show that then Col. Martir left the country on five separate occasions, in 1994, in 1997, in 1998, in 2002 and in 2003, all without the necessary travel orders required by law for military personnel.
Despite this obvious infraction, Martir went on to become a Major General under the GMA administration and passed the Commission on Appointments despite opposition from officers such as Medal of Valor awardee Col. Ariel Querubin and former Marines commanding general Renato Miranda.
During his term, he pushed for the approval and acceptance of the Closed Circuit TV (CCTV) and the Video-teleconferencing (VTC) Project which were supposed to improve communication and security between and among different AFP command units but specifically coursed through the Communications Electronics Information System Service Armed Forces of the Philippines (CEISSAFP). The company ComWorks, Inc. was the sole supplier who got the contract without bidding...
++++++++++++++++++++++++++++++++++++++++++++++++++++++++
A GENERAL SPEAKS
"The pervasiveness of the corruption in the government where I served my whole professional life as its dutiful soldier is so appalling that even the most patient and uncomplaining of us will be moved to acts of revolt...
If we want to see a professional army beholden and faithful to civilian rule, then we must fight for good and democratic governance, we must put into office civilian authorities that could govern effectively without resorting to military intervention to extract consent and exercise leadership.
We must put an end to electoral misconduct, grand scale fraud and vote padding-shaving by introducing important electoral reform laws to democratize the electoral process and insulate it from the machinations of traditional politicians and elite families.
Poor leadership from civilian authorities puts the soldiers and their institution in a tongue-tied situation. Let us remember the ascension of military establishments do not happen in strong, legitimate and democratic governments, they happen when civilian authorities are weak, when there is an absent of strong political parties, when democratic institutions are anything but democratic.
Furthermore, the military must be isolated from politics – that is, partisan politics of politicians who knock on our barracks for armed support. We call for another form of politicalization among our ranks, a heightening of their social consciousness, and an adherence to the politics of the people – namely, to defend human rights, political liberties and democracy."
- Brigadier General Danny Lim (Ret)

at French Chamber of Commerce General

Membership Meeting, March 30, 2011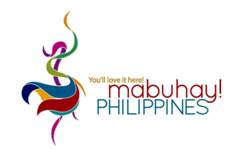 Partner organizations in this website while it was actively publishing news excerpts:
Ehem -- the anti-corruption initiative of the Philippine Jesuits echoes the urgent call for cultural reform against corruption in the Philippines.
Ehem aims at bringing people to a renewed sensitivity to the evil of corruption and its prevalence in ordinary life. It seeks ultimately to make them more intensely aware of their own vulnerability to corruption, their own uncritiqued, often unwitting practice of corruption in daily life.
Ehem hopes to bring people, in the end, to a commitment to live the way of Ehemplo --- critical of corruption, intent on integrity!

Management Association of the Philippines
MAP is a management organization committed to promoting management excellence. The members of the MAP represent a cross-section of CEOs, COOs and other top executives from the top local and multinational companies operating in the country, including some top officials of government and the academe.
iPro supports the process of reducing corruption by seeking synergies between Government of the Republic of the Philippines agencies and civil society at all levels.
This website primarily serves to gather for research and educational purposes in one single place news and information specifically pertinent to integrity and corruption in the Philippines. The news items, views, editorials and opinions summarized or reported on this website are taken from the general media and reputable blogs, websites, etc., and are exclusively the responsibility of the original sources and/or authors. In accordance with Title 17 U. S. C. Section 107, any copyrighted work on this website is distributed under fair use without profit or payment to those who have expressed an interest in receiving the included information for nonprofit research and educational purposes only. Ref:
http://www4.law.cornell.edu/uscode/17/107.html
Loading