Pinoy Solutions to Corruption
Media reports & editorials about " PINOY SOLUTIONS"
GUIDE FOR OBSERVING & EVALUATING COURT PERFORMANCE
CONFRONTING THE CULTURAL DIMENSION OF CORRUPTION by Gerald E. Caiden
OPEN GOVERNMENT PARTNERSHIP
SOURCES OF INFORMATION ON CORRUPTION IN THE PHILIPPINES AND ACROSS THE WORLD
DOCUMENTS AND STUDIES ABOUT CORRUPTION IN THE PHILIPPINES
NATIONAL SURVEYS
PINOY SOLUTIONS TO CORRUPTION *** Speech by Ex-Governor Grace Padaca at Silliman University
PINOY SOLUTIONS TO CORRUPTION *** Speech by Senator TG GUINGONA at Silliman University
"A CULTURE OF INTEGRITY" - THE INTEGRITY INITIATIVE & PLEDGE
THE CHIEF JUSTICE SPEAKS ON JUDICIAL REFORM
THE NEW OMBUDSMAN
The New Commission on Audit
NEW COMMISSIONERS AT COA
COA COMMISSIONER HEIDI MENDOZA IN WASHINGTON
COA PARTICIPATION IN MIAMI INTERNATIONAL ICGFM CONFERENCE
EXAMPLES OF COA NEWS AND FINDINGS
HISTORIC CORRUPTION CASES
USING TECHNOLOGY TO FIGHT CORRUPTION
KEY SPEECHES & ARTICLES ON CORRUPTION
SPEECHES AND MORE
WHISTLEBLOWERS
POLITICAL PARTIES
US$434-million Millennium Challenge Corp.Grant
ANTI-CORRUPTION VIDEOS
New Book: KAKISTOCRACY
BOOKS
QUOTES & NOTES
INTERNATIONAL CORRUPTION NEWS -EVENTS-SURVEYS
Good Practices
YOUR INTEGRITY PROFILE
2150 MUSEUM OF POVERTY & CORRUPTION
Ideas from & Comparisons with Other Countries
SPECIAL ARTICLE: TRANSFORMING LEADERS
FINAL NEWS - SEPT. 16 - 23
NEWS - Sept. 1 - 15, 2011
NEWS - AUGUST 23 - 31, 2011
NEWS - AUGUST 15 - 22, 2011
NEWS - AUGUST 9 - 15, 2011
NEWS - AUGUST 1 - 8, 2011
NEWS - JULY 24 - 31, 2011
NEWS - JULY 16-23, 2011
NEWS - JULY 9 - 15, 2011
NEWS - JULY 1 - 8, 2011
NEWS - JUNE 22 - 30, 2011
NEWS - JUNE 11 - 21, 2011
NEWS - JUNE 1 - 10, 2011
NEWS MAY 25 - 31, 2011
NEWS - May 14 - 24, 2011
NEWS - MAY 1 - 13, 2011
NEWS - APRIL 17 - 30
NEWS - APRIL 11 - 16, 2011
NEWS - April 1 - 10, 2011
NEWS - MARCH 22 - 31
NEWS - MARCH 14 - 21
NEWS - March 8 - 14
NEWS - March 1 - 7
NEWS - FEB. 20 - 28
NEWS - FEB. 10 - 19
NEWS - FEB. 1 - 9, 2011
NEWS - Jan. 23 - 31, 2011
NEWS - JAN. 16 -22
NEWS - Jan. 8 - 15
NEWS - Jan. 1 - 7
NEWS DEC. 16 - 31
NEWS - DEC. 1 - 15
NEWS - Nov. 16 - 30
NEWS - Nov. 1 - 15
NEWS - October 15 - 31
NEWS - OCTOBER 1 - 15
NEWS September 16 - 30
NEWS - Sept. 1 - 15
News August 16 - 31
NEWS AUGUST 1 - 15
News - July 18 - 31
News - July 1 - 17
NEWS >>> JUNE 27 - 30
NEWS >>> JUNE 20 - 26
NEWS ... JUNE 13 - 19
NEWS >>> JUNE 6 - 12
SPECIAL: GARCIA PLEA BARGAIN CONTROVERSY
SPECIAL: THE GEN. REYES TRAGEDY
SPECIAL: CORRUPTION IN THE MILITARY
SPECIAL: IMPEACHMENT TRIAL
MAP - MAPping a Culture of Integrity
MAP RECOMMENDATIONS IN RESPONSE TO THE PRESIDENT
EHEM! --- Anti-Corruption Initiative of the Philippine Jesuits
iPro - The Philippines Integrity Project
iPro PROJECT ACTIVITIES
ANTI-CORRUPTION EXPERT TONY KWOK IN MANILA
AIM-HILLS SYMPOSIUM: ANTI-CORRUPTION AGENCY FUNDAMENTALS
iPro Project Photos
2011 REGIONAL ANTI-CORRUPTION COLLOQUIUMS

A Global Summary of What is Going on to Fight Corruption

.

Corruption around the World

From ChartsBin.com, viewed 21st July, 2011, <http://chartsbin.com/view/nz2>.


via chartsbin.com

ECONOMIC FREEDOM

Despite the country's positive economic performance after the global financial crisis, it slipped in its ranking in the 2011 Index of Economic Freedom released by Washington-based think tank the Heritage Foundation Inc. The Philippines is now ranked the 115th "freest economy" out of 183 economies worldwide; it is also the 21st freest economy in Asia, a region with 41 countries.

The Philippines gained one point to score 24 in freedom from corruption. While there are efforts to improve the anticorruption drive under the new administration, the country still had a "long-standing" culture of corruption.

The think tank said corruption in the country is "perceived as pervasive" because efforts to curb it have been inconsistent and the reforms have been overshadowed by high-profile corruption cases reported in the media.

"President Benigno Aquino III took office in 2010 with a mandate to address rampant government corruption. The previous government's failure to do anything substantial to liberalize the economy set back efforts to attract much-needed foreign investment in basic industries and infrastructure, and the Philippines has continued its long slide from being one of Asia's richest economies to being one of its poorest," the think tank said.

Read full ABS-CBN NEWS Article

Country Profile - Freedon from Corruption

Corruption is perceived as pervasive. The Philippines ranks 139th out of 180 countries in Transparency International's Corruption Perceptions Index for 2009. A culture of corruption is long-standing. The government has worked to reinvigorate its anti-corruption drive, but these efforts have been inconsistent. Reforms have not improved public perception and are overshadowed by high-profile cases frequently reported in the Philippine media.

CITIZENS' RIGHT TO JUSTICE

The Philippines ranked 56th among 66 countries included in...study in providing access to justice to its citizens based on the Rule of Law Index 2011, which attempted to measure the rule of law around the world...The Philippines' civil court system also got poor scores (ranking 12th out of 13 in the region and 56th globally) because of deficient enforcement mechanisms, corruption among judges and law enforcement officers, and the lengthy duration of cases. "These factors may explain why few people use the court system to solve disputes," the report said.

Philippines Country Profile from 2011 Rule of Law Index

The Philippines performs well relative to lowermiddle income countries on most dimensions, although it still requires further efforts in many areas. The country stands out for having reasonably effective checks and balances on the government's power (ranking 3rd out of 16 income-group peers), including a vibrant civil society, a free media, and an independent judiciary. The Philippines also outperforms most lower-middle income countries in the area of effective regulatory enforcement, ranking 4th out of 16 countries. Nonetheless, civil conflict and political violence remain significant challenges (ranking 56th). Of particular concern are shortcomings in the field of fundamental rights (ranking 40th), particularly in regard to violations against the right to life and security of the person (ranking 57th); police abuses; due process violations; and harsh conditions in correctional facilities; as well as deficiencies in the electoral process. The civil court system also obtains poor scores (ranking 12th out of 13 in the region and 56th globally), attributable to deficient enforcement mechanisms, corruption among judges and law enforcement officers, and the lengthy duration of cases. These factors may explain why few people use the court system to solve disputes. According to a general population poll of 1,000 people in Manila, Davao, and Cebu, only 5 percent of the people who had a debt collection dispute went to court. Out of those people, nobody had the conflict resolved in less than a year.

Rankings -- Global -- Regional

Limited Government Powers -- 31/66 -- 8/13

Absence of Corruption -- 32/66 -- 10/13

Order & Security -- 38/66 -- 11/13

Fundamental Rights -- 40/66 -- 9/13

Open Government -- 47/66 -- 12/13

Regulatory Enforcement -- 32/66 -- 8/13

Access to Civil Justice -- 56/66 -- 12/13

Effective Criminal Justice -- 47/66 -- 12/13

2010 TRANSPARENCY INTERNATIONAL

CORRUPTION BAROMETER FOR PHILIPPINES

1. How has corruption level changed in past 3 years?

DECREASED 6% SAME 25% INCREASED 69%

2. How are these institutions affected by corruption?

(Little - 1 >>> Much 5)

Political parties 3.6

Police 3.6

Congress 3.5

Business 2.9

Military 2.9

Education 2.7

NGO's 2.4

Media 2.0

Religious Bodies 1.9

3. How do you assess the government's fight against corruption? (surveyed mid-2010).

INEFFECTIVE 45%

NEITHER 24%

EFFECTIVE 28%

Clik here to download the 2009 Social Weather Stations Survey on Corruption

Corruption seen to have worsened in the Philippines

CORRUPTION apparently has lessened among select Philippine institutions but overall worsened in the country over the last three years, results of a global survey conducted by watchdog Transparency International (TI) showed yesterday.

The "Global Corruption Barometer 2010" poll, which was conducted between June 1 and Sept. 30 this year, among others detailed perception of corruption in six groups -- out of a total 11 analyzed -- that had comparable 2009 data. On a scale of one to five with one indicating "not at all corrupt" and five equivalent to "extremely corrupt," the following saw better scores this year:

political parties, 3.6 from 4.0;

legislature, 3.5 from 3.9;

business, 2.9 from 3.0;

public officials, 3.5 from 4.0; and

the judiciary, 3.1 from 3.4.

Media's score stayed unchanged at 2.0.


For the 2010 report five other institutions were added, with Filipinos rating corruption in the police at 3.6, nongovernmental organizations at 2.4, religious bodies at 1.9, military at 2.9 and the education system at 2.7.


Based on their scores, police and political parties are viewed as the most corrupt, with religious bodies enjoying the most favorable perception.


THE level of corruption in the Philippines worsened in the past three years as government's action in the fight against corruption was "ineffective," according to a Transparency International
(TI) survey.


TI is a global civil-society organization leading the fight against corruption. In its Global Corruption Barometer 2010 released on Thursday marking International Anti-Corruption Day, the organization said that...

69 percent of Filipinos believed that the level of corruption in the country increased over the past three years...

Only 6 percent said that corruption in the Philippines decreased and 25 percent said that it stayed the same.
In terms of the Aquino administration's action in the fight against corruption, the TI survey showed that 48 percent of Filipinos believed it was "ineffective," 28 percent, "effective," and 24 percent, "neither."

The survey said that the most corrupt in the country were political parties, 3.6 percent; police, 3.6 percent; parliament/legislature, 3.5 percent; public officials, 3.5 percent; judiciary, 3.1 percent; military, 2.9 percent; business/private sector, 2.9 percent; education system, 2.7 percent; and nongovernment agencies, 2.4 percent.

The least corrupt were media, 2 percent and religious bodies, 1.9 percent.



"International Corruption Hunters Alliance" Meets

The World Bank concluded on December 8 the first meeting of the International Corruption Hunters Alliance. Corruption fighters from around the globe gathered at the World Bank in Washington, DC, to up the ante on fraud in development projects – part of an effort to halt practices that cause $20-40 billion to be stolen each year from developing countries.

In the first meeting of its kind, more than 200 members of the International Corruption Hunters Alliance from 134 countries created an international enforcement regime to track and resolve bribery and fraud cases that reach beyond borders to affect more than one country.

Philippine Justice Secretary Leila De Lima in her speech said the issue of transnational corruption has taken centerstage in the Philippines with the assumption into office of Aquino, who campaigned and won on his vow "to bring corruption down to its knees."

"President Aquino is serious with our reforms. He is aware that the battle against corruption is crucial to our efforts to attract and compete for more investments," she said.

De Lima proposed what she described as "a bold step to elevate transnational corruption to the level of an international crime."

"Transnational corruption is a menace that we can defeat only if we get our acts together," she said.

"We need to be individually responsible for the culture that allows corruption to fester in our respective countries. But we must also take responsibility for the participation of our respective business organizations in acts of corruption that take place in foreign shores," she said.

De Lima called for a more systematic and aggressive exchange of information among governments in the investigation and prosecution of parties involved in transnational corruption.

She said investments from the multinational sector and assistance from global financial institutions play an important role in the socio-economic development of the Philippines.

"And I see a future when those development resources are utilized in our country in a regime of transparency and integrity," she said.

"Implementing the resolutions we made this week will take effort, money, results and perseverance. We are not intimidated by that," said Leonard McCarthy, World Bank Integrity Vice President in his concluding address to 247 anticorruption officials from 134 countries who gathered in Washington for their first meeting. The newly-formed Alliance left the Washington meeting with a commitment for stronger action on enforcement, transnational bribery crimes, measuring results and information sharing.

World Bank Group President Robert B. Zoellick Remarks for International Corruption Hunters Alliance, Dec. 7, 2010 (click o read text)

OTHER SPEECHES (click on name to read text)

| | |
| --- | --- |
| | Richard Alderman, Director of the Serious Fraud Office, United Kingdom |
| | Gary Grindler, Acting Deputy Attorney General, United States |
| | Patrick Leahy, Senator, United States |
| | Søren Pind, Minister for Development Cooperation, Denmark |

Anticorruption Strategy Puts World Bank in the Front Seat on the Transparency Front

CHRISTIAN SCIENCE MONITOR 3/28/11 >>> High profile scandals in China, India, and the Philippines: What's going on?

2010 Global Corruption Barometer report

Transparency International's Global Corruption Barometer is the only worldwide public opinion survey on views and experiences of corruption. As a poll of the general public, it provides an indicator of how corruption is viewed at national level and how efforts to curb corruption around the world are assessed on the ground. It also provides a measure of people's experience of corruption in the past year.

The 2010 Barometer, the seventh edition, reflects the responses of 91,781 people in 86 countries, and offers the greatest country coverage to date.

Sadly, few people trust their governments or politicians. Eight out of 10 say political parties are corrupt or extremely corrupt, while half the people questioned say their government's action to stop corruption is ineffective.

"The message from the 2010 Barometer is that corruption is insidious. It makes people lose faith."

Philippines' corruption score worsens

BusinessWorld

Posted at 03/30/2011

The Philippines continues to be viewed as having a serious corruption problem, with its overall score in a regional survey worsening even though it did not slip in a ranking of 16 economies.

On a scale of one to 10 -- with 10 being the worst -- the country garnered a score of 8.9, poorer than 2010's 8.25, in Hong Kong-based Political & Economic Risk Consultancy, Ltd.'s (PERC) latest Asian Intelligence report.

Similar dips for Cambodia (9.27 from 8.30) and Indonesia (9.25 from 9.07), however, allowed the Philippines to stay in third place.

Seen as the least corrupt was Singapore with a score of 0.37, followed by Hong Kong (1.10) and Australia (1.39).

The Asian average, which excludes the grades of Australia and the United States, worsened to 6.08 from 5.90 in 2011.

Faring little better after the Philippines were India (8.67), Vietnam (8.30), China (7.93) and Thailand (7.55).
Rounding out the list with scores superior to the regional average were South Korea (5.90), Malaysia (5.70), Taiwan (5.65), Macau (4.68), the US (2.39) and Japan (1.90).

PERC, which polled respondents on their views on political, institutional and private sector corruption, said the magnitude of the Philippines' problem was "definitely not so large that it has many cross-border implications".

Corruption, however, was said to have taken a large toll.

"The Philippines is, perhaps, the Asian country that has been hurt most by corruption," PERC said in the report.

"If one looked at the end of World War II as the starting point for modern Asia, the Philippines today should be the richest economy on a per capita basis in Asia and a leader in many fields...," it added.

The latest survey put the country fourth in terms of political corruption with a rating of 8.27. Civil servants at the city level were deemed most corrupt (8.89), followed by city and other-local level political leaders (8.51), civil servants at the national level (8.10) and national-level leaders (7.57).

In terms of institutional corruption, the country was the third-worst with a score of 8.50. The military had the worst grade (9.25), followed by the tax bureau (8.97) and the police (8.89). The institution viewed as the least corrupt was the stock market, which had a 6.57 score.

With a grade of 8.50, meanwhile, the Philippines was tied in third place with Cambodia in terms of private sector corruption.

Asked as to how effective the system was in terms of prosecuting and punishing individuals involved in corruption, respondents scored the country a 9.75. The government's seriousness in addressing the problem was scored a slightly less worse 8.10.

Filipinos were seen as very tolerant of corruption, with a score of 9.21.

Bribery among private sector parties was rated an 8.50 and the difficulty in dealing with corruption received an 8.25.

Asked to what extent corruption detracted from the attractiveness of the overall business environment, respondents gave the country an 8.9.

A significantly better score of 6.70 was given with respect to how easy was it to build an internal culture in an organization to ensure that standards are met.

This latest survey -- conducted from November 2010 to February 2011 -- covered 1,725 middle and senior expatriate business executives working in Asia, the US and Australia. The expatriates were asked to provide scores only for the country where they were working and their country of origin.

Sought for comment, a Palace official said the Philippines had at least maintained gains against corruption.
"The ranking of the Philippines shows that we have maintained the improvement from the time in 2007-2008 when we were ranked as the most corrupt in our region," Undersecretary Manuel L. Quezon III of the Presidential Communications Development and Strategic Planning Office said.

As for the military being perceived most corrupt, he blamed recent highly-publicized Congress probes.
"[It] shows that the expat business community has attentively been following the investigations...," Mr. Quezon said.

He gave assurances that the government would continue working to eradicate corruption.

"This (the PERC survey) can be a tool and it will be taken seriously... it shows us that we have to recover that sense of optimism," Mr. Quezon said.

http://www.abs-cbnnews.com/business/03/29/11/philippines-corruption-score-worsens

PHILIPPINES SLIPS

in annual economic freedom ranking

RANKED 115 OF 179

Overall rating below the global average

Business World, Jan. 12, 2011

The country scored 56.2 in the 2011 Index of Economic Freedom, 0.1 down from last year and in the range classified as "mostly unfree." It was ranked 115th out of 179 economies, down from 109th in 2010.


Regionally, the Philippines ranked 21st out of 41 Asia-Pacific countries.


The index -- a project of The Heritage Foundation and The Wall Street Journal -- ranks countries on a 1-100 scale measuring 10 areas: business, trade, fiscal, state spending, monetary, investment, financial, property rights, freedom from corruption and labor.


Scores ranging from zero to 49.9 are classified as repressed; 50-59.9, mostly unfree; 60-69.9, moderately free; 70-79.9, mostly free; and 80-100, free.


Hong Kong (89.7) and Singapore (87.2) remained in first and second place, respectively, for the 17th straight year. At the bottom was North Korea with a score of 1.0.


The global average was placed at 59.7.


The 2011 report noted a "notable recovery" for the Philippine economy since mid-2009, due mainly to strong exports.


"The absence of entrepreneurial dynamism, however, still makes long-term economic development a difficult task," it said.


Reforms to develop the entrepreneurial environment and the private sector were noted but progress was said to be mixed.


"Deeper institutional reforms are required in four interrelated areas: business freedom, investment freedom, property rights and freedom from corruption," the report said.


"The government imposes formal and non-formal barriers to foreign investment, and foreign remittances do little to promote sustainable growth. The judicial system remains weak and vulnerable to political influence and corruption," it added.


In terms of business freedom, the country scored 43.4, down 4.7 points from last year and well below the average of 64.3. The report said potential entrepreneurs "face severe challenges," calling the overall regulatory framework "burdensome" and the legal framework "ineffective."


The trade freedom score, meanwhile, was unchanged at 77.8 and better than the average of 74.8. The report said 15 points had been deducted from the Philippines' score to account for non-tariff barriers.


The fiscal freedom score was also unchanged at 78.8, also higher than the average of 76.3. The country's "relatively high tax rates" were noted.


The government spending score fell 0.2 to 91 but was above the average of 63.9. Total state expenditures were said to have held steady at 17.3% of GDP.


Monetary freedom was scored 76.3, up 3.6 points and better than the 73.4 average. The report noted moderate inflation and the infrequent exercise of controls, but also said 10 points had been deducted for "measures that distort domestic prices."


The investment freedom score was unchanged at 40, below the average of 50.2, and the report cited restrictions on foreigners taking stakes in a number of economic sectors.


The financial freedom score was also unchanged at 50, above the average of 48.5. The local financial system was cited as welcoming foreign competition and improvements in capital standards and oversight were noted, as well as gains in consolidation and non-performing loans.


The property rights score also stayed at 30, below the average of 43.6, and the report noted that "delays and uncertainty associated with a cumbersome court system continue to concern investors". Organized crime was described as a "serious problem" and intellectual property rights enforcement -- despite some gains -- "remains problematic."


The country's freedom from corruption score rose a point to 24 but stayed well below the average of 40.5. "A culture of corruption is long-standing," the report said.


Lastly, labor freedom was scored 50.7, down 1.2 points and also below the average of 61.5. Worker migration was noted and the labor market was described as "structurally rigid, although existing labor regulations are not particularly burdensome."...


Transparency and Accountability Network Executive Director Vincent T. Lazatin, for his part, said a number of measures still had to be implemented by the government.


"One would be [Congress approval of] the Freedom of Information bill. That would be a strong indication of the government's fight against corruption," he said. --

An Australian IntegriView

For decades, Australia's aid officials have wrestled with the challenge of how to have an impact on poverty while minimising our corruption losses... In the decade from 1996, spending on governance programs such as better administration went from 9% of the aid budget to 30%. In Papua New Guinea, where around half our aid goes to consultants and training programs, there have certainly been some success stories. Yet a recent AusAID review pointed out that PNG still ranks highly for corruption, and suggested that the number of expensive expatriates should be cut back... internationally, the construction sector has a reputation for being one of the most corrupt sectors. Because each construction project is subtly different, modifications invariably need to be negotiated as the project is built. The consequence...is that 'a large public investment program is dependent upon a sector which is globally corrupt'... if donor countries like Australia were to run a risk-averse aid program, it would involve building fewer roads in places like in Indonesia and the Philippines.

According to the latest figures, AusAID's losses to fraud in 2009-10 were just 0.028% per cent of the total aid program. This is minimal by comparison with other government departments (Centrelink's proportional loss to fraud is considerably higher). Indeed, it's probably lower than fraud losses for businesses operating in Australia, and doubtless much smaller than losses suffered by Australian companies investing in developing nations.

Yet in a world where many good aid programs go unnoticed, while fraud losses are splashed across the front page, the incentive is to be overly risk-averse. According to a 2009 Australian National Audit Office report: 'AusAID's cautious approach to fund provision, while minimising the risk of corruption, has sometimes prevented resources to getting where they are most needed'. It is not in Australia's interests for our aid program to ignore the countries most in need (our top nine aid recipients score in the bottom half of Transparency International's corruption ranking). Nor should we return to the old approach of overspending on technical assistance at the expense of schools, health clinics and roads.

http://www.onlineopinion.com.au/view.asp?article=11753&page=0

ADB to pursue fight vs corruption

By EDU LOPEZ, March 16, 2011

MANILA, Philippines – The Asian Development Bank (ADB) stepped up its fight against corruption in 2010 with the introduction of new initiatives, including the revised integrity guidelines and a cross debarment agreement signed with development partners.

The 2010 annual report issued by ADB's Anti-corruption and Integrity office has highlighted the bank's support for developing member countries, with fraud and corruption detection training given to government agencies in several of ADB's developing member countries.

Five procurement-related reviews were also carried out around the region to verify that ADB financing was being used for the intended purposes.

The report notes that since the signing of the cross debarment agreement in April 2010, ADB has notified partner development banks of sanctions imposed on four firms and 10 individuals found to have breached anticorruption policies.

In turn, ADB cross-debarred six firms and two individuals sanctioned by the World Bank. A new, secure internet portal was also set up last year to give government officials of ADB's developing member countries access to ADB's full list of sanctioned groups and individuals.

In 2010, ADB introduced comprehensive whistleblower and witness protection procedures to protect staff and to some extent third parties who report instances of suspected fraud and corruption in ADB projects. A mandatory staff training course on anticorruption was also introduced concurrently.

"These are serious steps we have taken to help reduce fraud, raise awareness about potential irregularities in project implementation, and to increase understanding of ADB's anticorruption efforts," said Peter E. Pedersen, Head of ADB's Office of Anticorruption and Integrity.

With the implementation of the cross debarment agreement, the total number of debarments issued by ADB is expected to rise this year.

In 2010, ADB's Office of Anti-Corruption and Integrity received 188 new complaints, with 99 of them turned into full investigations.

Thirty-seven firms and 47 individuals were sanctioned by ADB in 2010. Since 1998, ADB has sanctioned 376 firms and 380 individuals. With improved investigative methods, case management, and review processes, the time taken to complete investigations is expected to be reduced in future, the report says.

In 2011, the office expects to continue anti-corruption training assistance in at least two countries, to carry out more project procurement reviews, and to scale up ADB staff training with the introduction of online anticorruption courses.
TRASPARENCY INTERNATIONAL PRESIDENT:
Corruption's Impact on Development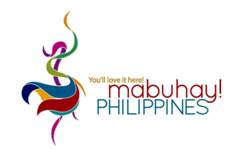 Partner organizations in this website while it was actively publishing news excerpts:
Ehem -- the anti-corruption initiative of the Philippine Jesuits echoes the urgent call for cultural reform against corruption in the Philippines.
Ehem aims at bringing people to a renewed sensitivity to the evil of corruption and its prevalence in ordinary life. It seeks ultimately to make them more intensely aware of their own vulnerability to corruption, their own uncritiqued, often unwitting practice of corruption in daily life.
Ehem hopes to bring people, in the end, to a commitment to live the way of Ehemplo --- critical of corruption, intent on integrity!

Management Association of the Philippines
MAP is a management organization committed to promoting management excellence. The members of the MAP represent a cross-section of CEOs, COOs and other top executives from the top local and multinational companies operating in the country, including some top officials of government and the academe.
iPro supports the process of reducing corruption by seeking synergies between Government of the Republic of the Philippines agencies and civil society at all levels.
This website primarily serves to gather for research and educational purposes in one single place news and information specifically pertinent to integrity and corruption in the Philippines. The news items, views, editorials and opinions summarized or reported on this website are taken from the general media and reputable blogs, websites, etc., and are exclusively the responsibility of the original sources and/or authors. In accordance with Title 17 U. S. C. Section 107, any copyrighted work on this website is distributed under fair use without profit or payment to those who have expressed an interest in receiving the included information for nonprofit research and educational purposes only. Ref:
http://www4.law.cornell.edu/uscode/17/107.html
Loading