.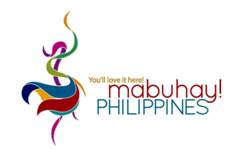 Partner organizations in this website while it was actively publishing news excerpts:
Ehem -- the anti-corruption initiative of the Philippine Jesuits echoes the urgent call for cultural reform against corruption in the Philippines.
Ehem aims at bringing people to a renewed sensitivity to the evil of corruption and its prevalence in ordinary life. It seeks ultimately to make them more intensely aware of their own vulnerability to corruption, their own uncritiqued, often unwitting practice of corruption in daily life.
Ehem hopes to bring people, in the end, to a commitment to live the way of Ehemplo --- critical of corruption, intent on integrity!

Management Association of the Philippines
MAP is a management organization committed to promoting management excellence. The members of the MAP represent a cross-section of CEOs, COOs and other top executives from the top local and multinational companies operating in the country, including some top officials of government and the academe.
iPro supports the process of reducing corruption by seeking synergies between Government of the Republic of the Philippines agencies and civil society at all levels.
This website primarily serves to gather for research and educational purposes in one single place news and information specifically pertinent to integrity and corruption in the Philippines. The news items, views, editorials and opinions summarized or reported on this website are taken from the general media and reputable blogs, websites, etc., and are exclusively the responsibility of the original sources and/or authors. In accordance with Title 17 U. S. C. Section 107, any copyrighted work on this website is distributed under fair use without profit or payment to those who have expressed an interest in receiving the included information for nonprofit research and educational purposes only. Ref:
http://www4.law.cornell.edu/uscode/17/107.html
Loading